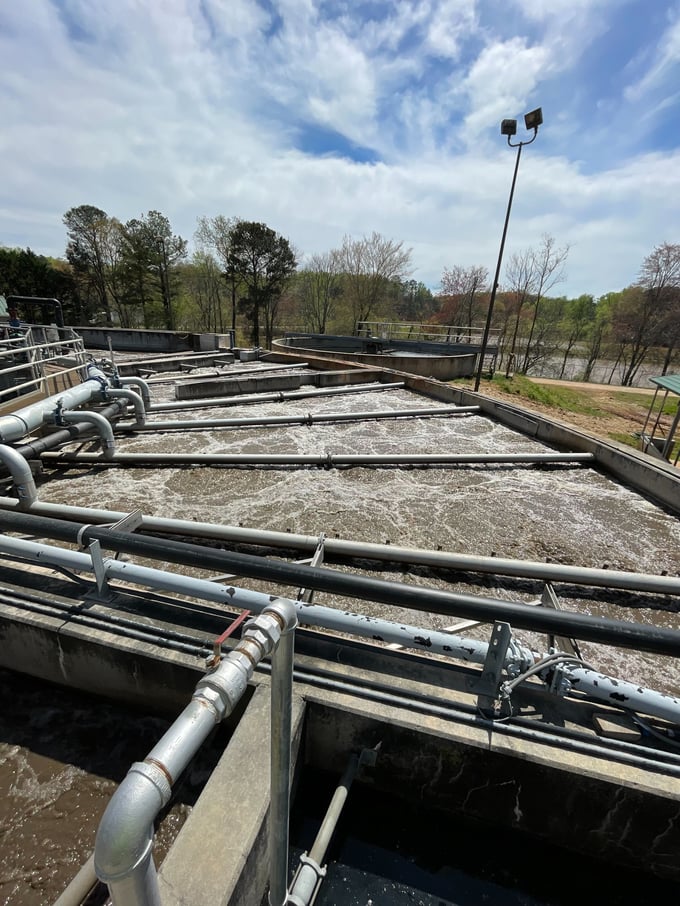 Bringing Remote Monitoring In-House: A Contract Operator's Story
3 min read
After a 20-year career at Hewlett Packard, the water industry snatched Doug Woellner away from Big Tech. EDP, a contract utility operator, hired him without a firm idea of his role at their organization. "They didn't know how exactly, but they knew I could improve operations," Woellner recalls. EDP operates water, wastewater plants and lift stations across the vast city of Houston, managing 250 - 300 sites on any given day. Their customers may be in different counties and districts, but each of EDP's sites has something in common, a RACO unit.
Whether it's a pump, a head works screen, or storage tank water levels, operators rely on RACO to keep watch of these otherwise unmonitored sites. "It's the most important piece of equipment," says Woellner "that's all that's guarding the site when the operator isn't there." When catastrophe strikes, like an overflowing storage tank, controls mishaps, or an unhinged pump, that RACO unit keeps EDP in the loop.
Bringing Remote Monitoring In-House
So, with optimization in mind, Doug started analyzing EDP's operations. The contract operator's remote monitoring program stuck out immediately. While third-party remote monitoring maintenance made the day-to-day simpler, it was expensive. No true ownership of the dialers left them poorly managed and EDP had little control over programming. It also left a knowledge gap that Doug felt EDP would be wise to fill. The value of building technical expertise so that EDP could be a remote monitoring leader for the local industry and their customers was clear.
The first step EDP took to bring remote monitoring in-house was studying RACO's manuals. Even as an industry freshman at the time, Doug found the manuals easy to grasp. Once a basic understanding of programming and maintenance existed, EDP created a company-wide program for their RACO units. As a pleasant surprise, it became clear that labor hours wouldn't increase from bringing their remote monitoring in-house, good news for their budget.
As the years passed, Doug was there to troubleshoot whenever EDP's operators had issues. With so many units to manage, EDP and RACO quickly established a line of communication to keep EDP's army of AlarmAgents and Verbatims in the field. Over time, as Doug's relationship with RACO blossomed into a partnership, he was able to reach his initial goal of providing better, faster, and cheaper service to EDP's clients.
Dialer Rental Opportunity
With in-house knowledge at EDP's disposal and an established relationship with RACO, the contract operator began renting spare remote monitoring units to customers. Instead of depending on manufacturers or local equipment rentals, EDP's loan program provides in-house dialers to clients at an affordable rate while their remote monitoring equipment is being maintained. What began as optimizing operations became a big win for EDP's customers.
"When someone else does your remote monitoring, you don't know what's going on. Taking remote monitoring in-house made everything clearer regarding equipment status and unit history. Plus, we've increased the amount of data we keep on our equipment."
Woellner recommends that other contract utility operating and management services start in-house remote monitoring programs to add value to their client's management fees. "Contract operators should be experts since these utilities rely on them. Also, when you outsource, your team doesn't grow technically."
How To
When EDP started this project, they were guided by the principal purpose of bringing better value to their customers. Woellner advises that implementing in-house monitoring programs becomes virtually hassle-free because of the ease-of-use products coupled with RACO's exceptional support staff. Client-oriented companies want what's best for their customers, and having a subject expert on the team was EDP's commitment to their utilities.
Of course, support is also an essential piece of this equation. "RACO made this possible because they're easy to work with," says Woellner "They have a great service center, and things began to flow smoothly after building a relationship."
For example, Doug sent a PowerPoint to RACO, recommending a service modification for the AlarmAgent. RACO not only received his message, they changed the device for future distribution. In Woellner's experience, other manufacturers don't take criticism as well. "When I've given tweaks to other manufacturers… let's just say they're less receptive."
Whether you manage 300 sites or need to monitor one piece of equipment, RACO is here to support. Find out more about our products and how you can turn them into a revenue stream for your business. Please contact us with any questions about remote monitoring.