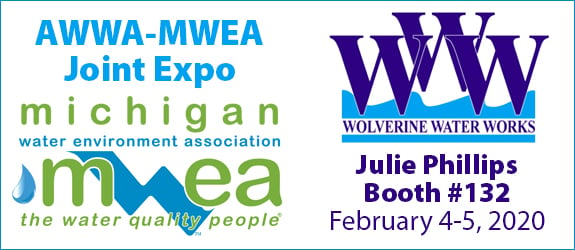 Meet RACO Rep Julie Phillips from Wolverine Water Works at MI-AWWA/MWEA Joint Expo & Operators Day on February 4-5, 2020
1 min read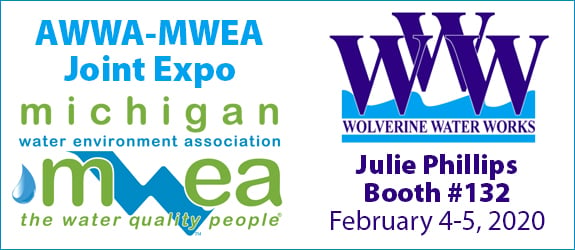 Julie Phillips, with Wolverine Water Works, will be at the MI-AWWA/MWEA Joint Expo on February 4-5, 2020, Booth 132 at Lansing Center, Lansing Michigan.
Since 1957 Wolverine Water Works has been a distributer of pump control and level systems as well as transmitting, indicating and continuous level control systems for water tanks, wet wells, cooling towers, reservoirs, dams, municipal water treatment, storm water/sewage facilities & industrial fluids, including detergents, paints, inks, adhesives, polymers, resins, lubricants and other petroleum products. Additionally, Wolverine Water Works has been a RACO Rep since 1982.
Discover how Cloud-Based SCADA capabilities and RACO's AlarmAgent.com product, provides real-time visibility that protects remote critical assets through an easy-to-configure interface.
See first-hand how:
Newly expanded Human-Machine Interface (HMI) customization options allow customers to visualize their AlarmAgent.com data within their preferred dashboards and screens. The resulting real-time views can reveal the state of the customers entire facility ecosystem.
Robust data visualization and reporting are now available on demand on any Internet-connected device, giving customers peace of mind that even their most remote devices are operating properly. This lets customers proactively monitor the health of their equipment rather than relying on trouble-based notifications.
The new Cloud-Based SCADA capabilities also enables customers to use OPC connections to integrate AlarmAgent.com data with their existing supervisory control and data acquisition (SCADA) tools.
To learn more about Wolverine Water Works Inc., visit their website at www.wolverinewater.com or visit the RACO Wolverine Water Works Company Profile.
For more information or any other questions about MI-AWWA/MWEA Joint Expo 2020, please call Julie Phillips at 888-313-7808 or email Julie at jphillips@wolverinewater.com.
Date: February 4-5, 2020
Location: Lansing Center in Lansing, Michigan
Booth 132