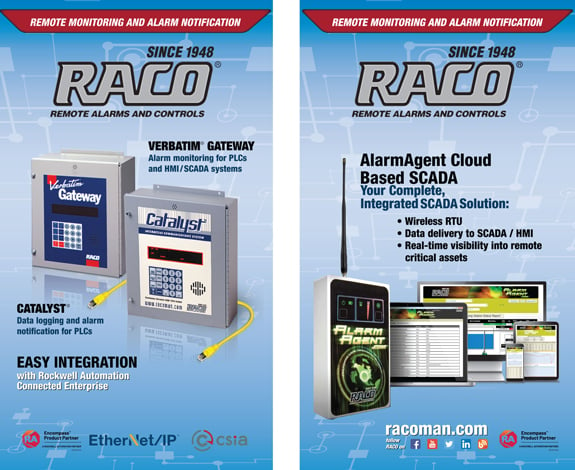 Real-time Updates That Prevent Disaster
1 min read
Alarm System Functionality: Specialty Systems vs. General SCADA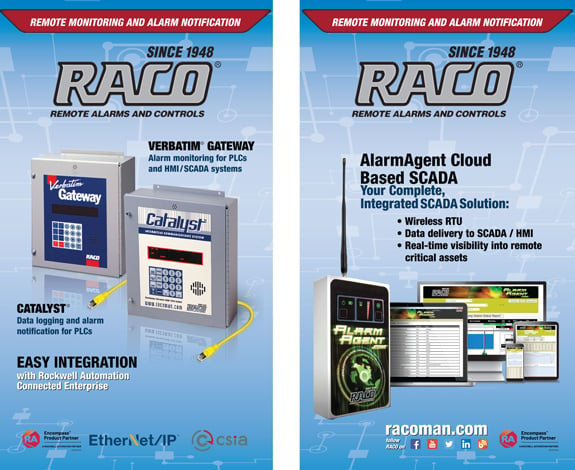 RACO Manufacturing, a Rockwell Automation Encompass™ Partner, will attend Rockwell Automation TechED™ 2019. The event will be at the Loews Royal Pacific and Sapphire Falls Resort (6300 Hollywood Way) in Orlando Florida, from June 2 – 7, 2019.
At TechED 2019, RACO Manufacturing will present "Real-time Updates That Prevent Disaster" at the Banda Sea 1 Meeting Room on two different days:
Tuesday, June 4, 2019: 10:00 a.m. to 11:00 a.m. and
Wednesday, June 5, 2019: Noon to 1:00 p.m.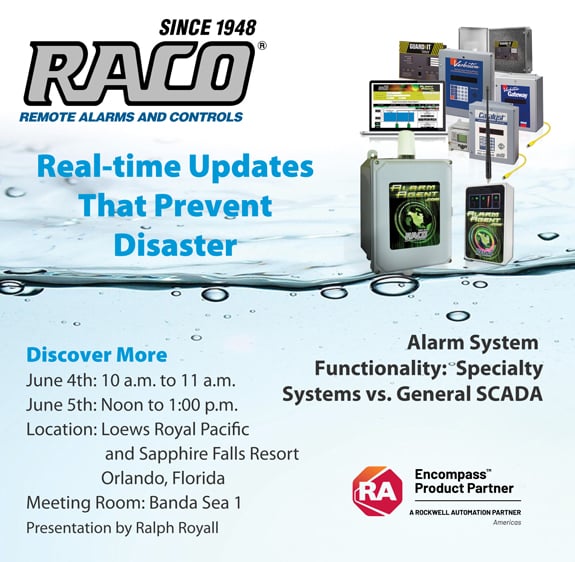 Here's what to expect:
Learn about Alarm System Functionality and the evolution of RTU technology.
Find out how a major pump malfunction in 2006 went unnoticed allowing 1.5 million gallons of raw sewage to flow onto Los Angeles' local streets and into the ocean and its catastrophic consequences.
Discover the past four common abilities of RTU Technology and how new technologies are creating countless new possibilities.
Learn more about RACO Manufacturing's Cloud-based Alarm (CBA) and Cloud-based SCADA (CBS) systems.
Discover the four key factors to help determine the appropriate RTU technology for your application.
Find out the power of CBS active monitoring and control and its five key advantages.
For more information please contact:
James Brown, VP Sales / Marketing
RACO Mfg. and Eng. Co.
1400 62nd Street | Emeryville, CA
(800) 722-6999 x 222 | Phone
jbrown@racoman.com | Email
www.racoman.com | Website