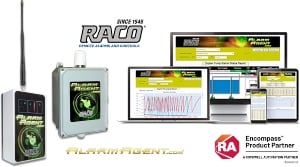 Stay Informed. Stay Connected. Stay Ahead of the Problem.
2 min read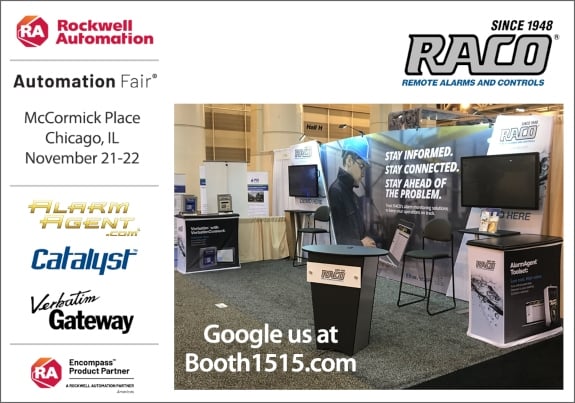 Google us at Booth1515.com. Bring your toughest challenges and questions!
RACO Manufacturing & Engineering is the ONLY remote alarm and monitoring system manufacturer to exhibit at Automation Fair 2019 as well as provide products that integrate with Rockwell Automation PLC and SCADA software.
Stop by or Google us at Booth1515.com to discuss your remote monitoring needs. We will have experienced team members available to discuss and answer any integration questions you might have.
Discover how RACO's Remote Alarm and Control Monitoring Systems provide cutting edge technology and service.
At Automation Fair 2019...
Learn more about these valuable products from RACO Manufacturing and Engineering:
AlarmAgent® Cloud Based SCADA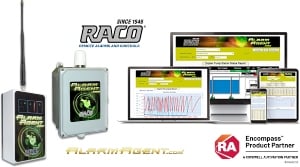 Our AlarmAgent® Cloud Based SCADA provides the best low-cost, high value solution in the industry regarding wireless M2M alarm monitoring and notification.
Your critical asset data is delivered to your Desktop SCADA in real-time.
It's ideal for existing and new users.
If you want to seamlessly integrate critical asset
data via wireless RTUs connected to the cloud with your OPC compliant SCADA system, AlarmAgent® is the perfect solution!
Catalyst®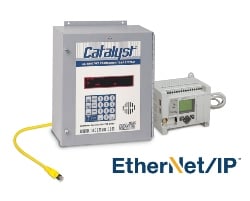 The Catalyst provides real-time reliability with integrated, all-in-one data logging/alarm notification for PLCs.
It is ideal for users with a high number of PLC alarm monitoring and data logging needs.
If your goal is to reduce wiring cost for high alarm count users with tight integration to modern and legacy PLCs, our data logging provides proof of system and equipment activity.
Verbatim® Gateway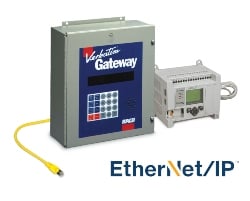 Verbatim® Gateway is affordable autodialing at its best, providing alarm monitoring for PLCs, HMI/SCADA.
Direct wired and PLC, Verbatim Gateway will alarm you and keep you informed.
It is ideal for users with a mixture of physical and PLC alarm monitoring needs.
Learn about Verbatim® Gateway, how it can be used in a broad range of applications because of its flexible mix of alarm input types.
About Automation Fair

Automation Fair® is the premier industrial automation event offering unmeasurable knowledge and skill-building opportunities in just two days.
At the event, you will be able to engage with product, technology, application, and industry experts to
help solve your current business challenges, from application to enterprise.
With over 150 exhibits and more than 400 hours of education opportunities, Automation Fair offers you and your team the ability to:
Experience innovative technologies and trends
Accelerate your expertise and skillset
Transform your business
Attend educational and training sessions; visit more than 150 exhibits; see the newest innovations; and attend sessions specific to your industry.
With well over 150 exhibits, take advantage of automation expertise from Rockwell Automation and our PartnerNetwork™, providing comprehensive solutions from industry leaders in distribution, systems integration, machine building, and complementary technologies.
Place: McCormick Place West, 2301 South Indiana Avenue, Chicago, Illinois, USA
Date: November 20-21, 2019
Booth: 1515
Contact James Brown at 800-722-6999 x222 for more information.
For more information about Automation Fair 2019 and our products, google us at Booth1515.com for details.